JOYCEclinic FF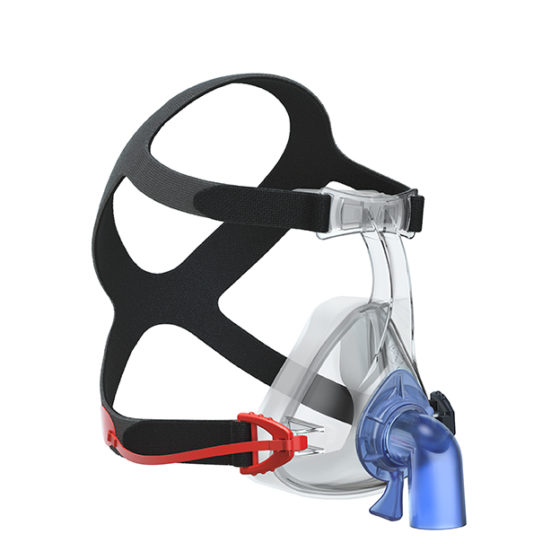 JOYCEclinic FF – The right solution for every situation.
Our single patient use mask JOYCEclinic FF for acute Non-Invasive Ventilation (NIV) has established itself in clinical practice. You'll see how the familiar quality from Löwenstein Medical helps you in your daily work.
Continuous feedback from our customers has led to improvements in two important aspects for JOYCEclinic FF.
We've made the mask cushion longer and broader for an even faster and securer fit on noses of all shapes and sizes. The reinforced silicone area between mask cushion and mask body ensures stability – even at high pressures or upon sudden removal of the mask.
The four different elbow adapters can be changed intuitively and quickly by means of the easy-to-use lever on the retaining ring. You'll find the right mask variant for every situation and device combination.
The headgear, which keeps the mask securely in place even at high pressures, can be disconnected quickly and simply by pulling the quick-release cord.
JOYCEclinic FF comes in three sizes in the variants NV, NV with Anti-Asphyxia Valve (Leakage 1) and vented with AAV (Leakage 2).
The endoscope adapter, available as a practical accessory, allows bronchoscopy to be made without interrupting ventilation.