LENA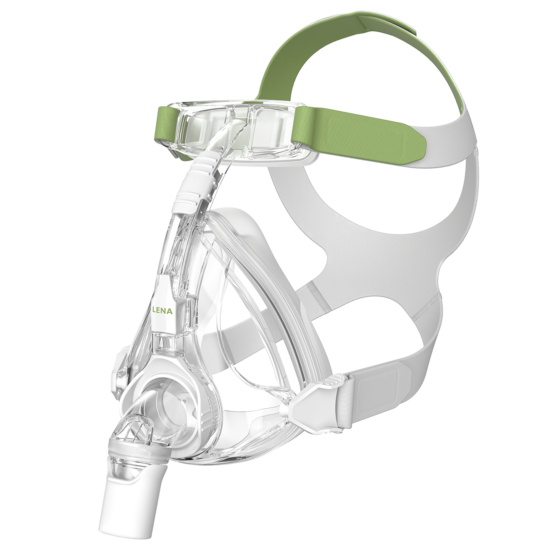 Different needs. One mask. LENA.
Most people breathe in and out without having to think about it. Patients with respiratory insufficiency or Sleep-Disordered Breathing need help with breathing. LENA – the new full face mask from Löwenstein – has been developed specially for ventilation.
The primary focus is on a comfortable mask fit, particularly when high pressures are applied or when the pressure difference between inspiration and expiration is very big. The double lip mask cushion is designed to meet these needs. Combined with a tighter-fitting headgear and the stable connection between mask cushion and mask body, LENA provides support at night and during the day.
Details such as the quiet, diffuse exhalation system, the ball-and-socket joint, the intuitive operation, the integrated connection for O2 feed, the various vented and non-vented versions and the accessories – Quick-release Cord and endoscopy adapter – round off LENA.
The advantages of LENA:
Seals comfortably – even at high pressures or BiLevel
Quiet and diffuse exhalation system
Integrated connection for O2 feed
Vented, non-vented, endoscopy adapter
Article Number LENA:

LMT 26460 (S) | LMT 26470 (M) | LMT 26480 (L)

Article Number LENA NV:

LMT 26960 (S) | LMT 26970 (M) | LMT 26980 (L)